Summoners, due to a technical issue, this week's series of Alliance Quests will be cancelled at 4pm PT. There will not be any Rewards for this series. The next series of Alliance Quests will start on April 18 at 12pm PT. We will be assessing the impact on Alliances and compensating accordingly, as well as returning Alliance Tickets.
Deciding on Featured or Basic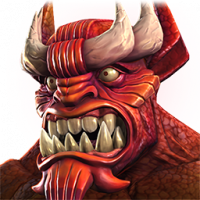 King_L0kiB34r
Posts: 202
★
What's up everyone,

So I have 50k 5* shards and getting ready to open some 5* crystals... I want to see though if you had 50k right now would you do 3x featured crystals or 5x basic crystals...

Not looking for anyone in specific to add to my team... of course god tiers are great but I probably won't take anyone I get above rank 3 for awhile.