Star Lord Damage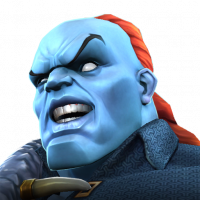 KattohS
Posts: 675
★★
How is it the ai StarLord is able to do upwards of 80% damage from his sp2 on summoner champions without building up a streak?

I have a 5* 3/45 at sig 70 and I've never been able to get that level of damage from an sp2. Based on that it would seem a streak isn't needed or only needed by the summoner.

Not trying to stir up conspiracies but based on his info description, higher streak = higher damage output. Yet the ai does different.

What am I missing?