As we continue to work to address ongoing issues regarding Parry and Evade, we will be extending the Week 4 Quest of the Summer of Pain and its Solo Objectives by 1 week to better allow you to complete this content. This will not result in next week's content being delayed.
Silver 1/gold 3 active, friendly alliance is recruiting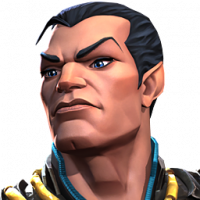 Hfchang
Posts: 186
★
A silver 3/gold 1 respectful, chill, but active and direct-pushing alliance looking to recruit, with 23 members at present. LINE app is a requirement, let me know if any interested. Currently running map 3 and 4 AQ. Currently 2 war groups but want to make that 3. Tag me in the comments or message me with your game ID if interested!