Can we fix Arenas Please!!!
OnlyOneAboveAll
Posts: 384
★★
If i spend units in an arena to get another match, i shouldn't get the same match up 4 or 5 times in a row. That's just not fair.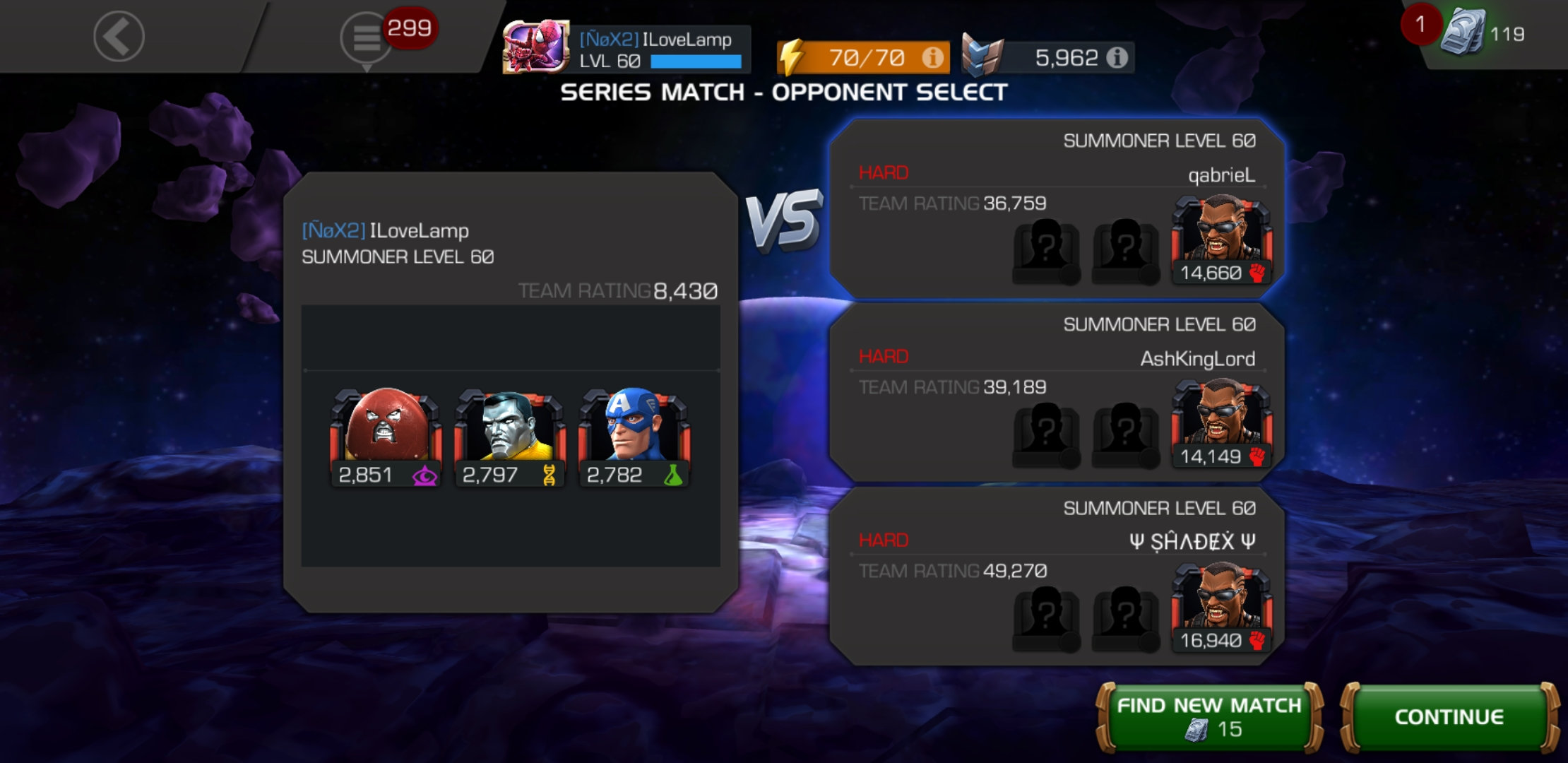 Every time i spent units for a new match i got the same match up. I made to streak 31 with my lowest 5stars i have. Then i get hit with this. Not happy.
😡 😡 😡