Announcing: The Champion's Clash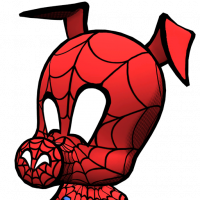 Kabam Doot
Posts: 60
Moderator ›
The Champion's fighting his way through The Contest looking for a worthy opponent. He's assembled a team and wants YOU to take them on. If you can make it that far, The Champion himself will be waiting to face you at the end!

This Quest is very similar in structure to previous challenges, where summoners take on multiple paths of a selected roster and eventually, the final boss.The first Chapter has the same amount of Quests as a regular challenge and is for Summoners who play difficulties from Beginner to Master.

A new Second Chapter has been added and is for Summoners comfortable with Epic Difficulty. This Quest has tougher Opponents and Buffs, and requires Summoners to complete each path fully before taking on the final boss.This means your team selection is crucial as you'll be committed to them for the entire Quest, but all Chapter 2 and the Quests rewards will be granted to you upon completion.

Details of the Buffs and the challenges you'll face can can be found below.

Players who prove their skills and complete Chapter 1 are rewarded with the "Heavyweight" title. While those strong enough to take on the gauntlet that is Chapter 2, will earn the "Cream of the Crop" title.

This Challenge starts TODAY at 10 am PDT, and runs until December 12th at 10 am PDT!
Who are The Champion's chosen Contenders?
You'll be facing off against Magik, Hyperion, Iceman, Void, and Corvus Glaive and the final boss is, of course, The Champion!
So what kind of Buffs are we gonna be up against?
Finisher
Handicap Match
Knock-Out!

Our First buff is Finisher. When applied, Special attacks dealt and received have their power increase based on the Attackers Combo Meter. This means if you build up your combo, your specials will pack a punch. But be careful with enemy specials, as those will be just as powerful!

Next up is Handicap Match. This buff reduces the damage of Special Attacks, Critical Hits, and Damage over time effects on the Defender. This means you'll need to rely on more raw power, like Furies, or utilize the previously mentioned Finisher Buff to build your special damage back up.

The last Buff you'll face is Knock-Out! This buff acts as a small mini challenge for Summoners who like to experiment. It allows the Attacker to instantly defeat a Defender if they reach a combo of 300 or manage to keep the Opponent Stunned for 10 seconds straight. If you can chain enough stuns, or land 300 hits with your 2 star, you'll win the fight!

Champions with Knock-Out! Can still be defeated normally, and will not be on every fight in the challenge. You'll still need a tough roster to earn those titles!
Is this about the same difficulty as previous Challenges?
Chapter 1's difficulty should be comparable to previous Champion Challenges, while Chapter 2's Difficulties should be closer to recent Quests Epic/Uncollected Difficulty. We're going to be keeping an especially close eye on feedback for Chapter 2 difficulty, which will help shape future challenges.
Is the structure similar to the last Champion Challenge?
Chapter one will function just like previous challenges. There are 4 Quests in Chapter 1. Each quest will consist of 6 paths, connected with portals, and 5 fights on each of them. There are 7 Portals on the map, with the 1st portal exiting to the beginning of any path, except the final boss. The rest will exit to either the Boss, or the next path. This way, you can teleport to your latest checkpoint next time you play if you weren't able to fully complete a quest on your first attempt.

For Chapter 2 however, you'll need to complete each path in order before challenging the Final Boss. Which requires more time and a careful roster choice, but the same energy costs as multiple runs would. All rewards are also paid out upon completion as well, allowing Summoners to get both Quest and Chapter completion and mastery rewards in one go (as well as Act rewards if Chapter 1 has been fully explored).

What are the Rewards?
Let's take a look!

Chapter 1 Completion
4-Star Crystal Shards x900
5-Star Crystal Shards x350
T4 Class Catalyst Fragment Crystal x30
T4 Basic Catalyst x1
T1 Alpha Catalyst x3

Chapter 1 Mastery
5-Star Crystal Shards x1400
T4 Class Catalyst Crystal x1
Tier 4 Basic Catalyst x1
4-Star Awakening Gem Crystal x1
5-Star Signature Crystals x20
Heavyweight Title x1

Chapter 2 Completion
Tier 4 Basic Catalyst x1
T4 Class Catalyst Fragment Crystal x15
T1 Alpha Catalyst x3

Chapter 2 Mastery
T4 Class Catalyst Crystal x1
Tier 4 Basic Catalyst x1
4-Star Awakening Gem x1
T1 Alpha Catalyst x4

Act Completion
6-Star Crystal Shards x2000
5-Star Signature Stone x20
Gold x250000

Act Mastery
T2 Alpha Catalyst x1
5-Star Crystal x1
T5 Basic Catalyst Fragments x11250
"Cream of the Crop" Epic Title

INDIVIDUAL QUEST REWARDS

Quest 1 Completion
Tier 3 Generic ISO x2
Premium Hero Crystal Shards x225
3-Star Crystal Shards x30

Quest 1 Mastery
Premium Hero Crystal Shards x275
3-Star Crystal Shards x70
Units x30

Quest 2 Completion
Tier 3 Generic ISO x4
Premium Hero Crystal Shards x375
3-Star Crystal Shards x150

Quest 2 Mastery
Premium Hero Crystal Shards x1125
3-Star Crystal Shards x350
Units x35

Quest 3 Completion
Tier 4 Basic Catalyst Fragments x1500
4-Star Crystal Shards x100

Quest 3 Mastery
4-Star Crystal Shards x400
Tier 3 Class Catalyst Crystal x1
Units x50

Quest 4 Completion
4-Star Crystal Shards x350
Tier 4 Class Catalyst Fragment Crystal x5
5-Star Crystal Shards x100

Quest 4 Mastery
4-Star Crystal Shards x850
5-Star Crystal Shards x300
Units x70
Tier 4 Basic Catalyst Fragments x6000

Quest 5 Completion
T5 Generic Iso x10
Tier 4 Class Catalyst Fragment Crystal x10

Quest 5 Mastery
Units x150

Chest rewards have also been revamped from previous Challenges and new Chests have been added for the new difficulty. You'll be able to grab 5-Star Shards and Tier 4 and 5 Generic Iso from the Chests in Chapter 2.