Gold Realm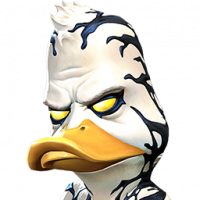 RiderofHell
Posts: 1,045
With so much things happening this month you think we would get free energy on gold and halls of healing quest but nope bc we summoners have to make a sophies choice this time around or should i say everytime

Monthly Quest...Side Quest later this month then we will have Halls of Healing and Gold- 24 hr interval .

To clarify goes simple as this

1.pay for refills to complete Monthly EQ then do every HH and Gold not to mention the side quest

2. Sacrifice rewards if you havent completed Event Quest yet to focus on getting potions and gold bc gold is what we all need

Why reward us for supporting this game for 4 yrs yet punish us at the same time for doing a sophies choice....i dont wanna hear saying oh no one is forcing you to do everything as its not mandatory! I would agree given any other month but this month is a big deal for us every year.