Summoners, due to a technical issue, this week's series of Alliance Quests will be cancelled at 4pm PT. There will not be any Rewards for this series. The next series of Alliance Quests will start on April 18 at 12pm PT. We will be assessing the impact on Alliances and compensating accordingly, as well as returning Alliance Tickets.
Gambit bug?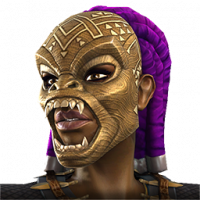 ADDZZ
Posts: 71
Hi,

Gambits abilities say that when he blocks he gains a charge every 0.5 seconds. However after gaining a few charges, this slows down considerably. Once you get to 7 or 8 it takes up to 3 seconds, maybe more.

So which one is correct? Is the ability not working properly or is the text misleading/incorrect?