Summoners, due to a technical issue, this week's series of Alliance Quests will be cancelled at 4pm PT. There will not be any Rewards for this series. The next series of Alliance Quests will start on April 18 at 12pm PT. We will be assessing the impact on Alliances and compensating accordingly, as well as returning Alliance Tickets.
War mode idea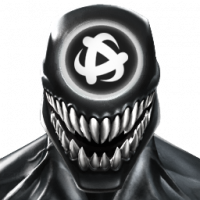 chunkyb
Posts: 1,438
Content Creator
Ok, so this won't be perfect. There will be some problems design issues, I'm sure. But I've been thinking about a new war system so I might as well put ideas to paper so they can be ripped apart lol
First off, war is awesome. The *idea* of seasons is great. But the implementation of war seasons is taking a pretty large toll on the players. Kabam has recently announced that in two seasons, we may have selectable buffs to apply. That would be fun... A nice twist, but isn't a long term solution to the season stress and fatigue that many players experience.
The main issues that are exhausting players are alliance based.
- recruiting. One bad egg can ruin a season. Even if the recruit doesn't break rules, it can still be difficult to find the right recruits to maintain or increase an alliance's bracket. Beyond that, having 30 like-minded players who are willing to devote themselves to a war season goal can be difficult.
- resources. Managing loyalty in particular between desirable aq maps and boosts (and maybe pots) for war can be a huge pain. In a lot of alliances, it is a limiting factor for what they can/will run and the rewards they can/will get.
- real life. We all have our ways to work around life "for the game"... But really, it's for our teammates. I'm hoping kabam will cut down on aq piloting soon. I'm not a fan of piloting, but I do understand the "more legitimate" reasons for it. Either way, aq and aw are commitments to 29 other people.
What if we streamlined aw? And what if we broke it out of the realm of alliances altogether? Aq would function just as it does now, no change. All other alliances modes and functionality would also remain the same.
Aw tho, can be much sleaker and less "intrusive" on a player's life and the alliance. Picture a 6-10 player team. Much like dungeons you can pick your own war teammates or be matched together.
Have friends that aren't in your alliance that you want to play with? Great, make a team. Some of your alliance is busy, or having life issues, or buried with work, or just sick of war? No big deal. This war system is opt in. And not opting in won't hurt your alliance, won't cause rifts between war-lovers and war-haters, and won't push players to exhaustion and early retirement.
These smaller teams would not only relieve the alliance issues listed above, but also give kabam a more streamlined mode that they can tinker with in an easier way. They could keep the season format if they wanted or they could easily implement a tournament style "season".
The tournament style setup could even be broken into any number of groupings. Just to have some numbers... Let's say that the entire opted-in player base would play in 10 team groups, based on prestige. Those 10 teams would compete round robin style, each team playing the other once. That's the season. Rank based rewards get dispersed and we move on.
But it doesn't have to be a tourney. That's just one of the possibilities made easier by smaller teams that aren't alliances. The same setup we use now could be utilized. This mode provides flexibility for players and kabam.
Want a break? Take a break. It won't hurt your alliance. Need to focus more on map 6/7 or variant or acts? Nbd. You're not hurting your alliance by not participating in war. You won't be kicked for war deaths. As alliance leaders, you won't have to deal with diversity for 30 members, you won't have to keep up with deaths, and you won't have to decide if a player's upside overcomes their death count. You won't scramble to grab players before cutoff to save your season. You won't be giving one new recruit ultimate power to ruin a month's worth of 29 other players' hard work and resources.
Anyway. This has been on my mind for a while. I've probably been drinking too much to properly and logically lay it out, but oh well. I believe
@mutamatt
has described something similar in the past and I wanna give credit. It's been a long time since I read that article and don't remember much, but I'm sure I'm borrowing a good number of ideas here lol.