Kabam, please answer one question...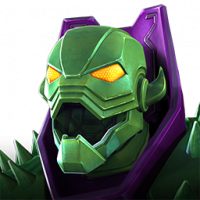 Kerneas
Posts: 460
★★
So everyone has seen that video with The Thing on YouTube. We can see that after 15 hits he is unstoppable for 5 seconds and again after 3 hits. Combined with nullify/fate seal immunity, he is very hard to be stopped. Each 2 seconds, you can "bleed" him (=remove some charges), but that's not very effective.

Of course, some champions (Cap IW, Mephisto, Ægon, The Thing, Quake) seem as obvious solution, but I would like to know one thing:

How are we supposed to fight it ?

I mean each champ has a universal method to be defeated. But this seems just... undefeatable. Almost debuff immune, unstoppable all the time, and that even without nodes.

I would like some Kabam representative to answer this, because I just can't imagine any possible strategy.