Tired of 5x5 donations but still competitve?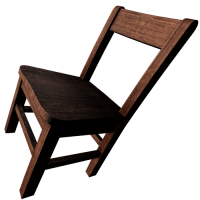 Madbeez
Posts: 61
Tag-TugLF (The Line) Needs a couple steady adult members. Recommended rating 200k.
We Run map 3 in AQ for now. 100% all BG's thinking about running one map 5 BG soon. But now no donations. Solid gold 3 probably gold 2 soon. Only requirements are Line app.

I was drawn to this group and stuck it out because there was no favorites here, no buddy hierarchy. No alliance within the alliance sort of junk. Just competive guys and gal or two that want to get better.

Line is required. My user name is 2madbeez. I will get back to you right away. We do have separate BG assignments and chats. Good communication keeps it tight and fun. Good sense of humor is appreciated.

We'd be a good spot for you if you're a daily player but don't want the stress of a 5x5 now.
Well get their soon with a couple more killers.

Maybe your a newer player and want to ditch your training wheel ally. Or an old dude with a sense of humor that knows the game and just wants to compete and help some ambitious up and comers. Adults mature players please. Sense of humor would be great. Good communication in Line organized BG's etc.

We're a good mix of veterans and newer guys. We hit our S/A rewards weekly. We would love a couple guys who have done some work to their defensive squads.
No event minimums and no crystal saving. Come on down.