So I'm up to Collector, now what?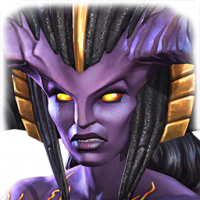 phillgreen
Posts: 2,262
★★★★
It looks like I have a bit of reading to do anyway before starting this match but can anyone give me some tips for this.

The team is:
4r5 Quake
5r2 Quake
4r4 duped void
4r5 unduped Sparky

4r5 Duped Hulk.

The quakes were used as path clearers, Bane really messes me up so I figured no hits equals no bane.

Void was brought for synergy with hulk.

It looks like Hulk is the go, I only have 12 20% pots, 15 40% pots and about 1200 units and yes, I am prepared to burn the lot to get it done.

Can you learned folk provide some advice on how to play this?

Thanks.