Gold 3 LF a few after season's over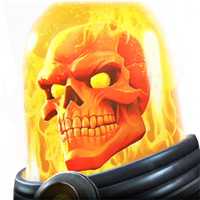 Techoneforty
Posts: 70
★
[.musa] DHOOM 2 is a 6.8M Gold 3 alliance looking for about 4-5 new members to replace some after season 7 is over and get ready for season 8. We have been bouncing between tier10-15 recently due to some members not being able to pull their own weight and/or not showing up for placement/attack.
For AQ we do, 4-3-3 and sometimes bg2 does map2 and bg1 does map5 once in a while. For event milestones, we hit 400k for SA and usually get ranked rewards for most other alliance events.
Having the LINE app is a must. We are trying to be more organized with our bg groups for season 8. You can contact me on LINE or ingame
@techoneforty
.
Thank you and good luck!