Time for a quality of life change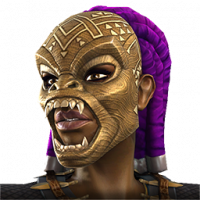 Ubersoul
Posts: 48
★
It's been about three years since mastery have come out, but for the longest time we have been requesting one change to masteries. We need preset mastery tabs. Many people change their masteries when going from war to arena to alliance quest etc etc, and it's costly. I know Kabam is a business so I'm going to give 2 potential changes that Kabam can also make money off of while giving us the ability.

A.) Sell us preset slots for cash.
Each slot would cost $xx or xxx units (for the free to play members of the community) with a max of 2, the one we already have counts as one so you can have [up to] 3.
Following this whenever you change it doesn't cost anything or if you really want to capitalize off of us lets so 5-10 units.

B.) Give us 3(?) mastery preset slots for free and we can modify them as we please. With this since you're not making the initial investment of us buying the slots, you make it more expensive to change masteries while still keeping it more affordable then actually changing all your trees, so lets say 45 units.

While this is a small but very sought after change, Kabam may lose profits from people changing masteries for a cheaper cost now. To counter this I would make the argument that a major deterrent of changing masteries from game mode to game mode is time, I'm not going to spend 3-5 minutes changing masteries from arena to do 1 fight in alliance quest. But if I could change masteries with a single touch and a set price I along with many other members of the community, especially the end game community, will be more likely to do so because of the time it saves doing this in one touch.