Night thrasher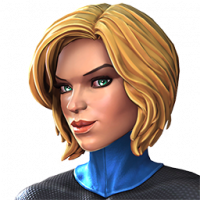 UmbertoDelRio
Posts: 976
Hey folks, I just pulled a 5* night thrasher yesterday.
I have already played around with him a little bit and read both his description and his spotlight, so I don't want you to do any thinking for me.

My question is preferably aimed towards those who have him awakened and use him. But please feel free to share your thoughts on him anyways.

Main thing: I see how he unlocks much of his potential by getting awakened. So much, at least as I interpret it, that he doesn't seem to have much use without it.
So, how powerful can this boy get exactly? Excluding his tasty synergies for a moment, just him with his sig ability.
I currently have him at r2 (couldn't resist because of his smooth animations and because - let's face it - he looks cool af).
Is he bench material or should I aim to awaken him?

Thanks in advance!