Just pulled this guy and I hear he's good. Any usage tips?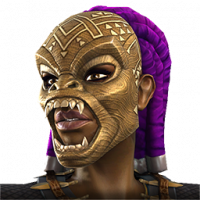 SassyMasty
Posts: 307
★
Like the title says, just did my first completion of act 5 and popped the basic crystal and got him. Never got a 4* version of him so idk how to use him.
The only useful thing I know so far is that his heavy can drain some power.
Any tips and tricks are appreciated!