Generic awakening gem?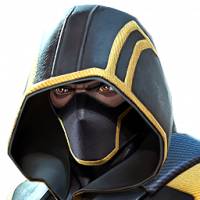 Jack_OHara
Posts: 45
★
Currently hanging on to a 4* generic awakening gem, with a few eligible champs. They're all solid options, but I don't know who to pick to fit my current roster. Trying to build offense and defense with better champions as well as becoming Uncollected. My current top 5 are:
3/45 Unduped Corvus
5/50 Duped Iceman
5/50 Duped Hood
2/35 Duped Rogue
4/40 Duped Red Hulk
Generic awakening gem?
31 votes