General Tips Thread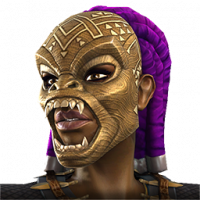 SassyMasty
Posts: 307
★
Hi everyone, I wanted to make a thread for people to give tips that might not be well known. It could be anything from synergies, to playstyle, to UI... I'll start:

1. When choosing a team, you can tap the champion to see synergies. You can then drag the character portrait to an empty slot.
2. You can switch between chats without ever going into them. For instance, you can go from global to alliance chat without opening the chat itself. Just slide the bar at the bottom of the screen left or right!
3. Want to practice intercepting? If you have The Champion, and Luke Cage, TC has synergy with LC that makes his light and medium attacks unstoppable so you don't get combo'd if you mess up the intercept!

I'm just curious to see what niches the game has.