Manx Vikings needs you ! Be strong, Be a Viking !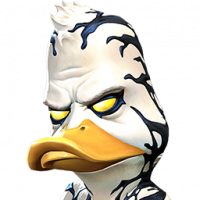 DragonUnleashed
Posts: 46
★
Manx Vikings [IOM V] are looking for one or two reliable alliance members (around 150.000+. We are a fun and relaxed silver 2 alliance.

We expect: daily activity, teamwork and good communication.

You can expect: a nice, fun, relaxed and close group of people, who will help you develop and keep the game enjoyable

We do 2 wars a week (3 wargroups silver 2) and 3 battlegroups in Alliance Quest (map 3,3,2 )

We are a close fun group, who do work together and communicate. We help eachother out when needed and share tips where needed.

We use LINE To communicate since we all know in-gamechat doesn't work that well.
If you're interested let me know!

Contact me on Line DragonUnleashed
Or in-game DragonUnleashed

Hope to see you soon!