Compensation for the Issues that we experienced on November 8th and the rewards that were unable to be claimed due to those issues are being sent out via in-game mail on November 15. Alliance War season rewards will be sent out on approximately November 20. Leaving your Alliance prior to this will result in missing out on your season rewards.
Thanks for the info.. but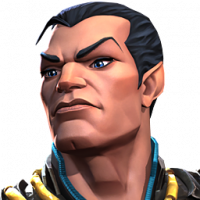 Doomsfist79
Posts: 338
★★
Hi Kabam people.. thanks for the info regarding the upcoming featured 5*s..
Out of curiosity, was the last paragraph of the announcement intentional? You don't intend to disseminate this information on the forums going forward, but are looking at other ways to do so.. Your two best options are either an in-game mail or on the forums.
If the reason for not being transparent with the community in regards to upcoming information is truly to combat hoarding.. then just not releasing the information would make sense.. rather than finding another way to do so...