Manx Vikings needs you ! Be strong, Be a Viking !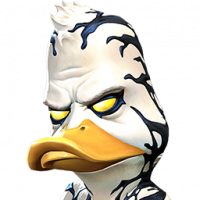 DragonUnleashed
Posts: 46
★
Manx Vikings needs YOU! Be Strong, Be a Viking!

Manx Vikings [IOM V] are looking for one or two reliable alliance members (around 150.000+. Manx Vikings are a fun and relaxed silver 2 alliance.

The Vikings expect: daily activity, teamwork and good communication. Join every AQ and currently 2 wars a week, so you have plenty time to do monthly quests on the other days.

You can expect: a nice, fun, relaxed and close group of people, who will help you develop and keep the game enjoyable

Manx Vikings do 2 wars a week (3 wargroups silver 2) and 3 battlegroups in Alliance Quest (map 4/3,3,2 )

ManxVikings are close fun group, who do work together and communicate. Vikings help eachother out when needed and share tips where needed.

Vikings use LINE To communicate since we all know in-gamechat doesn't work that well.
If you're interested let me know!

Contact officers LINE:

James2203
Jodymcoc
Javv

Contact officers In-game

James2203~1
Jody333
Javv


Remember: Be Strong, Be a Viking!