We are currently experiencing an issue causing a delay in delivery of Summoner Advancement, the Alliance Quest event, and other 3-Day X-Men use event. We are working to resolve this, but it will likely take a few days. We will ensure that these rewards are delivered to affected Alliances. Please do not change Alliances until your rewards are delivered.
Any free to play endgame players?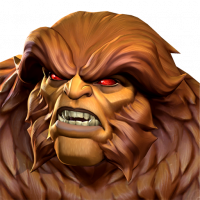 Starbuster234
Posts: 65
★
I am interested if there are any good free to play players and if so,'what roster do you have?