Fix backdraft intercepts already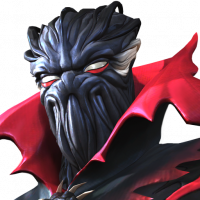 Ultra8529
Posts: 526
★★★
Or acknowledge it as a 'bug' that was never intended from the start. It would however, I think, ruin a basic game mechanic that has been there for years now.

To give some background info - the idea of a backdraft intercept has 2 kinds. First, where you wall bounce an enemy against the wall using a MLLL combo, back dash, wait a split second and then dash forward with a medium to land an intercept on an enemy. Second, where you not necessarily have the enemy against the wall, but you do a MLLL combo on the enemy, back dash and then immediately launch a light attack, which will connect with the enemy if they dash towards you. Both are broken currently. Currently, our champs are reacting too slowly and/or the enemy is reacting too fast such that pretty much the moment we dash back, we are hit by the enemy, before we can initiate the relevant attack movement - either medium or light attack, as the case may be.

This needs to be fixed. It was a core mechanic that rendered certain champs extremely useful, eg Magik with her power lock and wall bounce. Defenders were built to counter this mechanic, so theres no issue of saying that this is 'game breaking'. I also cannot imagine that it was "never intended" since there are literally hundreds of videos out there of this tactic being used. In fact I am sure that this very tactic was used in at least a couple of fights at the New York Comic Con competitions where the fights were watched by Kabam employees themselves and played on a big screen. So Kabam has had notice of this mechanic since years now.

More fundamentally, the removal of this game mechanic introduces an unexpected level of difficulty in this game. We have, among other things, stun immune, debuff immune, unblockable attacks, all of which require players to intercept more and more. That has been the direction of the end-game content in recent months. To now take away the ability to do backdraft intercept would mean that all these nodes would have to be reassessed, otherwise they would have become fundamentally more difficult than intended at the time.

This is urgent, please acknowledge this as a problem and include it in the list of known issues asap.
This discussion has been closed.