Avengers crystal is misleading. Just a heads up.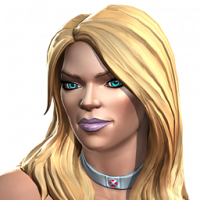 SDP
Posts: 1,535
★★★
War Machine is in this crystal, but he is not tagged as an Avenger. So, don't look at this and think you can reach the milestones by ranking him up.

I'm sure this has been discussed in the past. Not buying it. Just happened to notice. Struck me as a bit silly.