My rank 2 OG Cap holds the soul stone. Crazy fun. Insane damage.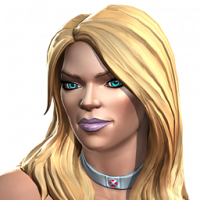 SDP
Posts: 1,607
★★★★
I just ran all of the lower levels, and the soul paths of Master and Epic with my rank 2 OG Cap.

Once I got the hang of how he works... I dropped a 170K L2. With a rank 2 5*... Running full suicides with him, and he is amazing. Totally negates them. Power lock, parry, regen monster.

This event is pretty cool.

About to pop 100K worth of the big boy crystals.