Who should I use for EQ Corvus?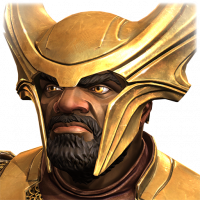 ẞlооd
Posts: 1,942
★★★★
He has a chance to auto-block/parry light and mediums, so seems like heavy is the only way to go right? I did an initial completion and am currently working on exploration right now.

Most of my usual heavy counters rely on bleed so I struggled a bit.. Any good counters you guys can recommend? Thanks!