Ghost players. I need your help regarding The Hood synergy.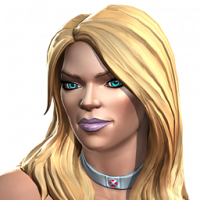 SDP
Posts: 1,607
★★★★
I play her a ton, but outside of some crazy powergain stuff in Variant1 and some obvious matchups for tanking L3s, I never use The Hood synergy.

It was time for some ROL testing and such, and wanted to see how far I could get with her without items. Of course, I figured I'd need Hood for this. Here's the deal,

I can't seem to avoid Recoil from my own specials more than like 1/10 times. It seems you have about a millisecond to phase before it initiates. Often it seems it has kicked in before she's even landed. Which means a phase is impossible.

Excuse my ignorance on this, but I always viewed this as a viable HP saver. It is extremely useful and easy to pull off for tanking L3s (which is insanely powerful), but is it actually reliable for avoiding Recoil?

I'm sure I just need to practice the timing. The window seems extremely tight. Any help?