We are looking for a very active player maybe 2!!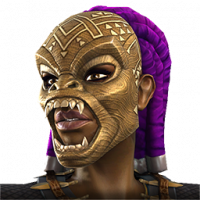 Con892
Posts: 101
★
Hey everyone. We are looking for 1 or 2 players to join us. We are full but may need to get a couple of new players in who want to help the ally and not just scrounge for rewards.

We are gold 3 and do map 4 so no donations needed. We maybe looking at map 5 soon though.

It doesn't matter what level you are or if you uncollected. Just have players for war and quest.

We ask that your active as you can be but we wont kick you for having a life outside the game. We are relaxed and like a second family.

Anyone in a silver ally wanting to push a little more or want better rewards to grow then come join us. If your a semi pro or pro looking to slow down and use your experience to help a growing alliance then pop over.

Add me on line or in game at connor892 and we can chat.

As long as you can hold your own in war and quest then we would love to have you in our ally.

Come join our family.

Ally tag EFTD come check us out.

Get in touch!!