Please note that when we enable the 1 Loyalty Cost for Revives in Alliance Wars for Season 34, they will not be visible from the screen that appears when you choose to Revive or Heal a Champion from the Fight Screen.

You will be able to purchase Revives from the Loyalty tab in the Store Menu.
Games crashing again.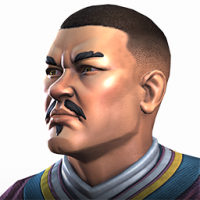 Fluxxy
Posts: 57
My alliance mates and I are being screwed by game crashes during and at the end of a fight. I just took down an AA in AQ only to have the game get stuck on the victory loading screen, rebooted the app and AA's back to full meanwhile my Vision loses 50%.

Not acceptable.

BTW: I'm running Android on full bar WiFi with a cleared cache and plenty of ram.