**BANQUET EVENT PSA**
To fully participate in the upcoming Banquet's Alliance Event you will need to be in your alliance for 14 days prior to the event's start date on December 20th. That means, stay in your alliance from December 6th onwards to enjoy all there is to offer in the Banquet event.
**Not Another Anime Reference Solo Event Returning**
This solo event has been fixed and will appear in game again on December 10th and will run through the 17th.
Reminder: This event is available to Paragon+ Summoners
Colossus crushed it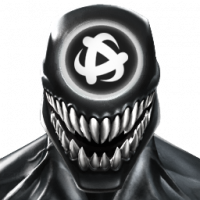 KingBez
Posts: 25
★
As you can all see from the poll colossus is clearly going to be the fan favorite for the rework. With that in mind I think that instead of doing a full on 100% rework they make one slight modification to colossus that will make him not only functional, useful and a fan favorite with out breaking the game and requiring weeks of rework.

What I think they should do for colossus is allow him to gain armor ups more rapidly capped at 10, and allow him to do more damage with basic attacks and special attacks based on the armor up count.

They should also remove his weakness to poison there is no reason for somebody you with metallic organs to be able to be poisoned.

And if you want to give him something extra to make him "more badass" Give him iron will where he basically shrugs a debudf off every 10 seconds.

Just some thoughts what do you guys think?