UPDATE: A new Hotfix (v32.2.3) is now being released to address this issue. Please keep an eye on your App Store for this update to address the below issue.
We are currently experiencing an Error when Summoners view a Champion's Synergies while in the Champion Selection screen in Arenas and Duels. We are aware of this issue and are working on a Hotfix to address it. In the meantime, please avoid using the synergy menu to prevent this error and crash. We apologize for this inconvenience. Updates will be posted here:
https://forums.playcontestofchampions.com/en/discussion/293506/error-when-looking-at-synergies-from-champion-selection-screen
Gold Event?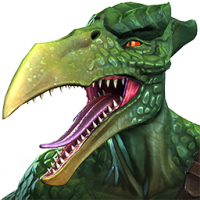 Icemossie
Posts: 7
★
Howdy folks, so just wondering with all the nice new objectives and goals one have to achieve and rank a 3 star avenger, rank a 4 star avenger, and so on. I have no gold to do all these. (and here goes all the Arena tuners) I enjoy the event questing, doing the 100% and try the other content, so I do not have time to arena from morn to eve.
anyway, could you perhaps start a gold event again like the December one? that was really great, and at least I had a couple options when it came to ranking more than one hero to see how they play.

so yeah, please think about it, not every player loves arena.