Rebuilding an alliance in a network of 5 allys - Join the SYMBIOTIC EMPIRE today!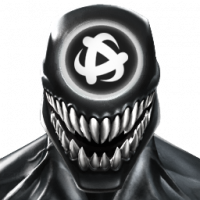 Moo00se
Posts: 161
★
Looking for accounts 50,000 and up but if you are close and active, contact me.

If you just started and are going to be consistently playing this will be a great place to learn

COMMUNITY OF 5 ALLIANCES

Lots of Knowledge in our community.

A PLACE TO GROW YOUR ACCOUNT or accounts

Grow in a nonjudging environment

The Symbiotic Empire is a community consisting of about 100+ members all working towards progressing the game. The rating of the members ranges from 5k- 700k+. We have all mostly played together for the past 3 years. The Symbiotic Empire is a network of 5 alliances made up of mostly adults all working together with one goal in mind, have fun and progress our accounts. We casually kick butt! We do not buy wins in AW with items. Our network of alliances ranges from a top 500 AQ alliances to a beginner/semi-retirement alliance. The purpose of the Empire is to help grow Summoners.

contact moo00se (big 00 are zeros) on LINE. Please send a profile pic along with the first message, please. Let's chat!