Electro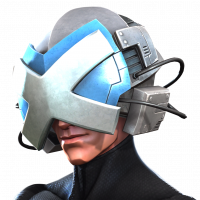 gage201205
Posts: 469
★★★
New champs come in and old champs fall behind as I pulled a 6 star electro today.. so I thought what can we do to bring him a little ump in his attack like a gamora like buff...
So option 1: dash back hold block for 1.5 seconds places a shock debuff on electro
Option 2: dash back and hold block for 1.5 seconds turns debuffs on electro into shock debuffs

This is just my suggestion, it will turn him at least a middle of the road attacker. Any thoughts?