As we continue to work to address ongoing issues regarding Parry and Evade, we will be extending the Week 4 Quest of the Summer of Pain and its Solo Objectives by 1 week to better allow you to complete this content. This will not result in next week's content being delayed.
My first 6* dawns. Who did you really want and end up getting?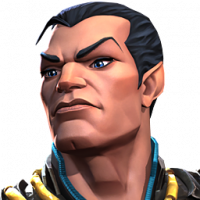 Hfchang
Posts: 186
★
After over 2 years of gameplay, I'm about to achieve 10k 6* shards. I'm a mid tier level player and can just about 100% UC event quests and have about 25, 5*s. I can't wait to get my first 6* and I really really reaaaaally hope I get Cap IW. I don't even have him as a 4*. Lol. Who did you really really want and who did you end up getting?