Summoners, we recently encountered an issue with the Alliance Quest Setup Phase Starting Timer that may cause the Setup Phase Starting Timer to display erroneous information, though we are working on a fix for it as quickly as possible. Additionally, if the Setup Phase does not let you plan your days in advance, you will be able to once the Event officially begins on the Alliance Quest Start date.

For clarity, the next Alliance Quest Enlistment Phase will begin on December 5 at 20:00 UTC, regardless of what the in-game timers display.

The next Alliance Quest Start will be on December 6 at 20:00 UTC. This is when Summoners should be able to enter each Map. Thank you for your patience and understanding as we work to resolve this issue.
Alliance War Season Rewards will start to roll out to Summoners very soon. These will take a while to get to everybody, so do not worry if an Alliance Mate receives their rewards, but you haven't yet. We thank you for your patience.
Wasp Evade [Merged Threads]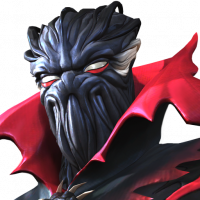 Lormif
Posts: 7,361
★★★★★
Wasp used to shrug off debuffs then evade as her ability stated:
https://playcontestofchampions.com/champion-spotlight-wasp/
Wasp has a 8% chance to shrug off all Damaging Debuffs other than Bleed, then shrink to Counter Attack, Evading the opponent's attack and inflicting Shock, dealing 1384 Energy Damage over 8 seconds. This ability does not activate if Wasp is about to Parry an attack.
It seems though that with the new patch this has changed to only shrug off the debuffs when she successfully evades, which means she would not/should not be able to evade something like iceman.
Now people are saying she is still evading iceman like her previously worded ability would allow, so I am not sure which is the bug the wording or the effect, but since the wording had to be changed perilously I am going to assume she is not longer meant to evade iceman.
Post edited by Kabam Vydious on