As we continue to work to address ongoing issues regarding Parry and Evade, we will be extending the Week 4 Quest of the Summer of Pain and its Solo Objectives by 1 week to better allow you to complete this content. This will not result in next week's content being delayed.
Calling all Kingpin players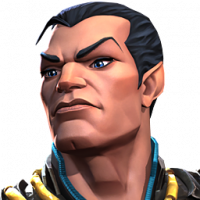 Hfchang
Posts: 186
★
Hi folks- I'll cut to the chase. I pulled a 6* kingpin. I'm not happy about it but I want to make the best of him. Whoever uses kingpin (wilfully or not), can you tell me the best way to use him on offense? I know he's a better defender... but still. You gotta help me out here guys. Thanks in advance.