As we continue to work to address ongoing issues regarding Parry and Evade, we will be extending the Week 4 Quest of the Summer of Pain and its Solo Objectives by 1 week to better allow you to complete this content. This will not result in next week's content being delayed.
Time to buff kingpin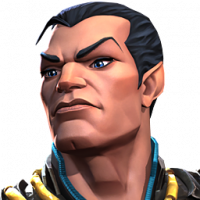 Hfchang
Posts: 186
★
I couldn't believe it when I saw that his crit rating is 10%. And his crit damage is only 126%.. his synergies aren't exactly very helpful either. Plus his block prof is less than average too. Which doesn't make sense for a guy so large. Adding unique synergies does not improve a champion enough, they require buffing. I do sincerely hope he gets buffed soon. He's laughable.