Gold 3 AW, map 4/3 AQ. LF active members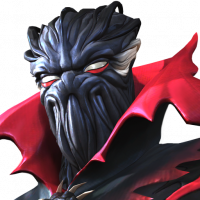 Brazenhut
Posts: 110
★
Hey all!
We are looking for members with at least a 250k+ rating. We are a very relaxed group of people from around the world in the process of rebuilding our alliance. We were gold 3 in the last season of AW and run map 4 usually in AQ and sometimes run map 5 on the first couple of days. We use Discord for our tool of communication and it is a must to be in our alliance. The only other criteria is to be active in the alliance. No requirements of donation and we prioritize real life over this game.
Alliance name is The Gotham Underground
Discord invite code is
https://discord.gg/wexUD5z
Hope to see some new people soon!