Introducing: Community Guardians!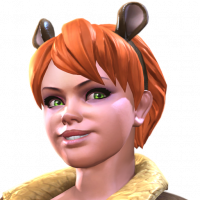 Kabam Lyra
Posts: 2,937
Administrator ›
★★★
Summoners,
We are excited to launch a new program here on the forums: the Community Guardian Program! We have a lot of active and knowledgeable members of our forum community who contribute regularly to discussions to provide feedback and help their fellow Summoners on their journey in The Contest. Our Community Guardian Program aims to recognize our most constructive contributors to the forum community.
What are Community Guardians?
Community Guardians are regular players of The Contest, not paid Kabam Employees or contractors. As part of the program they volunteer their time in assisting our players as well as our Moderator team. Guardians serve as guides of our community and represent experienced and knowledgeable members of the Contest of Champions community. They help our players by spending time giving feedback, answering questions and helping to make our forum community a better place.
Please note, that members of the forum community with the title "Guardian" are not paid and do not work for Kabam and do not speak on behalf of Kabam. Their messages do not represent official Kabam communications.
What do Guardians do?
Guardians receive a title on the forum to identify them as members of the Community Guardian Program. Guardians are expected to interact with the community in a helpful manner and respect and uphold the forum rules in their conduct. They should represent the best our forum community has to offer and to always respectfully present their feedback and opinions. We welcome everyone in the community to express themselves and understand that sometimes players, including Guardians, will have critical or negative feedback about the game. This is OK! But we do expect representatives of the Guardian Program to conduct themselves with respect in all interactions.
Guardians have the ability to flag posts for Moderator review. Guardians will not have the ability to edit or remove other Member's forum posts. The final decisions with relation to moderation actions will be handled by Kabam Staff, identifiable by the titles of "Moderator" and "Administrator" on the forum.
How do I become a Community Guardian?
To be considered for the program, you must apply by sending a PM on the forums to
@Kabam Lyra
including the following information:
• Your in-game account name
• A brief explanation of why you'd like to be a volunteer
• A link to an example post that you've made that demonstrates your ability to help and give advice to fellow players
To be considered players must have a game account in good standing that is not either temporarily or permanently suspended. Applicants must have a single forum account in good standing that has been active for over 3 months and has over 50 posts.
We welcome volunteers who are active on our English, French, Spanish or German forums.
Applications submitted will be reviewed and each applicant will be informed via PM of the status of their acceptance into the program. Membership will be limited to start, so if you aren't approved for the first round, don't worry as you may be added at a later date!
Members of the Community Guardian Program may be removed at any time at their request, or if they do not uphold the rules of the program, violate forum code of conduct or violate the Terms of Service.