As we continue to work to address ongoing issues regarding Parry and Evade, we will be extending the Week 4 Quest of the Summer of Pain and its Solo Objectives by 1 week to better allow you to complete this content. This will not result in next week's content being delayed.
Quest crystals - what's the point?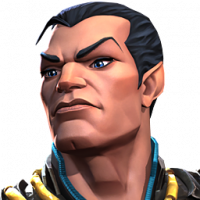 Hfchang
Posts: 186
★
Completing Act 5 quests and getting quest crystals that reward either 75 or 125 iso chunks.. lol wat... I'd rather not get anything! Seriously, what's the point of getting them after you've competed Act 2... But it's still a good point of discussion; scaling quest completion rewards, e.g. completing an Act 3 quest gets you a gold crystal, Act 4 quest for a greater gold, Act 5 for 2x greater golds etc.