Need 1 to join the family. Map4/5 gold 2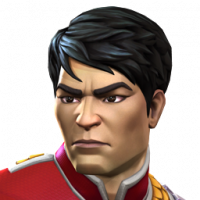 Con892
Posts: 101
★
Hey everyone.

Just looking for 1 active player to join us asap. We have a guy leaving once we get a replacement so that's why we are showing as full. But once you come in he will be moving on into retirement.

Map 4/5 its upto you as 1 bg is doing map 5 the others map 4. Your not going to be forced to do map 5 if you dont want to.

Just need an active player who can home their own in war and quest. No dying on the first fight. European players or USA players ideally.

Add me in game or on line connor892

Look forward to hearing from you.