Imbalance and unfair advantage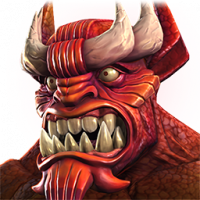 Greekhit
Posts: 1,401
★★★★
# MCOC team
Just read the refund policy and I can say that's seems fair and pretty reasonable.
I totally agree with the company on their efforts to prevent refunding exploit by some customers.
Now, that we are talking financially and we all agree we want a fair playground, how fair and balanced is that:
Prices for in game purchases for US are significantly lower than EU.
Example an Odin costs 100$ but in Europe costs 110€(~125$)
With the upcoming 4th July offers and my intention to spend on the game, my only concern that may prevent(as it does till now) me from doing so is the outraging feeling that I pay way more for the same product other competitors getting cheaper.
There are no excuses, of the type "Europe has more taxes" or so, if the company have the intention to keep the contest clear (and I want to believe they do), they have to have the same pricing globally. It's that an unfair advantage for US players to the rest? It's a competitive game, does that creates balance?
So, whether reduce the EU pricing to the US, whether increase the US to EU,
or find a pricing in the middle of their difference. That would be FAIR.
Thanks in advance for your time.