Generic 4* AG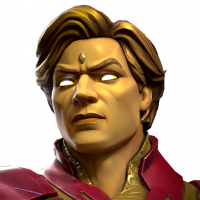 MrsGondola420
Posts: 149
★
So, I just finished full exploration of Act 4. I've been able to complete Master EQ the last 2 months, this is the first month I'll probably be fully exploring that as well (4 paths left in Namor for 100%).
Looking to make my first runs in Act 5 soon to go for Uncollected.
I'm wondering who, if anyone, would be worth the generic AG I just picked UP.
My current 4* roster:
Also current 5* Roster: