**HOTFIX AND GOODIES**
Our latest Hotfix is now live for both iOS and Android! Please manually update your game. Additionally, because of the bugs' impact on energy refill consumption, we have provided summoners with Energy Refills and a few other items to assist in the Contest! Sign in and check your messages now to claim yours!
Hitting the RNG wall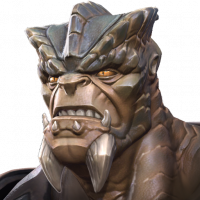 digital-SOB
Posts: 258
★★
(free to play users will have a different in game experience than those who buy, yea I got)
So I'm uncollected and free to play, been playing since a month or two after release about four years ago and my goal always being to have fun while building my roster to get through tougher content while using less revives and potions to gain access to better rewards soooo I can use less revives and potions.

I've hit the wall:
I have a decent roster but I basically login to fight in AQ/AW and that's it. It's like another job to play the game now and too much of a chore, no longer fun at all. I love the game, hate that so much is depending on grinding, Random Number Generation factors and I have cool stuff that could make the game more fun that I can't use.
My roster isn't progressing, content is still out of reach and awakening gems, sig stones and other great rank up/progression resources that I've earned just collect dust until they are about to expire in my stash and I MUST use them on champs that are no use to my mentioned goal.

All other content is too costly with my 11 best champs locked in AQ/AW 6 days a week. In AQ I have my best 3 attackers, in AW another 3 and another 5 champs locked in basically all the time give or take a day. Completion and exploration of the remainder of Act 5 or even monthly quests with the champs I have left over that aren't constantly locked in takes a ton of revives and potions.
I've moved to alliances that only do AQ but then I have less shards for 4*/5* champs.
I've run more arena for units, battlechips and gold but get so burnt out my eyes are crossed from looking at the screen.

I'm about halfway to a 6* crystal and halfway to a t5b, so I can only upgrade 5*/4*
I have 41 5*( 11 awakened: Rhino, IronPat, OGIronMan, SupIM, Loki, Mag, CycX, Hawkeye, OGPanther but also SL and Dorm) and four of those at r4, my inventory is maxed with t4cc and I with 10 t2alphas I could r4 two more 5*.

I'll enter content and play until I have to use potions/revives then have to decide whether the amount of those I'm needing to use makes sense:
Do I have the pots/revives already, units to buy from in game store right now and the amount of time it would take to get the needed units for stuff I don't already have but will need to complete the content.

I login to run some arena for units in milestones (on occasion), fight in AQ/AW and when I have enough pots/revives I'll give story/event quests a go. I've done dungeons, love the 5* crystals but it's too time consuming and would take months for a single 5* dungeons crystal and I'd still have 9/10 opportunity to get a champ that won't further my mentioned goal.

I accept that RNG is HUGE part of the game and if I open up my wallet I'd get better stuff and game-life would be better.

That said, it would be really useful and go along way if we summoners had more consistent opportunities to narrow done the RNG field, just a bit, and have obtainable rewards that didn't require copious amounts of time(less grinding) and real world currency to progress.

Example:
Class specific 4*/5* crystal arena- still rng but at least I can aim for a Skill/Mystic champ for my Skill/Mystic AG. Class specific crystals are currently available for daily purchase with real world currency already, just get rid of 2*/3* and have another arena. This will also reduce all other arenas scores which makes those respective rewards more attainable.

4*/5* crystal arena- still rng but at least I know I'm definitely getting 4*/5* champ. These crystals already exist. This will also reduce all other arenas scores which makes those respective rewards more attainable.

Monthly/Daily class specific rank up resources quests-just use the current format for daily quests and increase PI or health pools to monthly master/epic level, throw in some fancy nodes for increased difficulty but with sig stones and awakening gems. It's still rng and not guaranteed, like current dailies. These quests format and resources already exist, increase health and add rewards.


Thanks for reading my constructive feedback, may the odds be in your favor.