Lol, my luck is so good it's bad!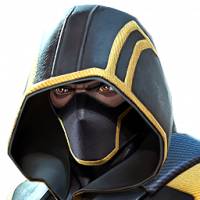 Etjama
Posts: 331
★
So these are some of my objectives:
Yesterday, I pulled a Spider-Gwen from a 4 star crystal, so I don't have to worry about that objective any more, but I still need more S.H.I.E.L.D Markers for the Master Class Trips. I finished Heroic and got enough shards for a Homesick Crystal was hoping for a 2 or 3 star so I could finish one of the objectives for Markers and what do I get? A 4 STAR ELECTRO!!
I guess I should be hoping for 2 or 3 stars more often!