Looking for active members to join a friendly alliance!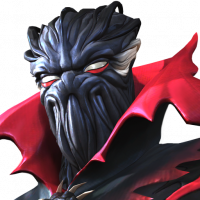 Brazenhut
Posts: 110
★
Summoners,
We are a very relaxed group of people from around the world in the process of rebuilding our alliance. We were gold 3 in the last season of AW but currently running 1BG and in silver 1. We are in tier 6/7 of war. For AQ, we run 2 BG's and map 5/4 in the first and 3/2 in the second. We plan on running 2 BG's in AW by next season and get back to gold. We are looking for active members who understand the value of teamwork and communication. The only requirements we have for joining the alliance are the use of discord for regular communication and to be a team player. We understand that life takes priority and always strive to get a good balance between life and playing this game. Donations are optional. If you are looking for a similar alliance to call it your home then join our discord server from the invite posted below.
Alliance name: The Gotham Underground
Discord invite code is
https://discord.gg/wexUD5z
Look forward to welcoming new alliance mates!!