**KNOWN ISSUE**
An unknown error has resulted in Grandmaster Gauntlet progress being reset for a portion of our playerbase. As a result, we will be temporarily removing the Grandmaster Gauntlet as a playable mode. The mode will be reinstated when the team has resolved the issues.
**KNOWN ISSUE**
There appears to be a bug causing missing VFX (visual effects) for a number of elements including traps, phasing and some blocking animations.
The team is aware and looking into the cause of the issue.
Is there a rating advantage for using Class ISO-8 vs Basic ISO-8 when ranking up your champs?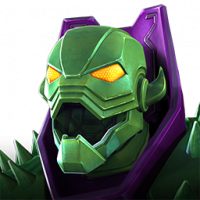 FENWAY79
Posts: 16
★
It was brought to my attention by my alliance leader a while back that if you rank up your champs using Class ISO-8 they will be higher than if you used Basic ISO-8, or both Basic ISO-8 and Class ISO-8 together. Is this true? If it is, why does the game give us so much Basic ISO-8 if it will not get our champs as high as using only Class ISO-8? Kabam Mike, and anyone reading this, can you help?