Which 2 - 5*/6*-Champs to R5/R2?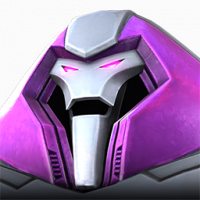 RoOOts
Posts: 234
★★
Fellow Summoners! I need help!
As the contest proceeds and content gets harder, i have reached my limits. I need the help of some of my friends i have befriend on my journey. As I love all of my friends and cannot prefere one before the other, I need you to make this decision!
I offer the Rank of a Cavalier! And have already travelled at least once LOL, Variance First & Second.
My best Friends are Rank 5 - 5* Domino, Ghost and Hyperion!
My friends List:
Have 1 General, 2 Cosmic and 1 Tech Awakening Gem.
Thanks
Which 2 - 5*/6*-Champs to R5/R2?
13 votes