Active alliance looking for active members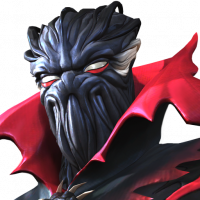 Brazenhut
Posts: 110
★
We are a friendly and relaxed group of individuals from all over the world. We have been running 2 BG's in AQ and run 55544 in one and map 3 in the other for the benefit of members who are still building their roster. We hit 40mil easily and our scores are increasing each cycle. We are in T6 in AW and were at the top end of silver 1 this season. We were gold 3 and 2 in the previous 2 seasons. We are rebuilding our alliance and took things a little casual in season 10 but plan to get back in to gold again running 2 BG's in war as well.
We don't have strict donation requirements and prioritize real life over this game. The only requirement we have is to stay active and communicate on our discord server. If you are out for extended periods just notify us before hand and if you join AQ and AW, try to complete your paths.
If you are interested, join our discord server and the invite is posted below.
https://discord.gg/xS4Ee7K
All the best with your search for a good alliance. I believe we are one and look forward to welcoming more members.
Alliance: The Gotham Underground
My IGN is the same as here.