UPDATE: A new Hotfix (v32.2.3) is now being released to address this issue. Please keep an eye on your App Store for this update to address the below issue.
We are currently experiencing an Error when Summoners view a Champion's Synergies while in the Champion Selection screen in Arenas and Duels. We are aware of this issue and are working on a Hotfix to address it. In the meantime, please avoid using the synergy menu to prevent this error and crash. We apologize for this inconvenience. Updates will be posted here:
https://forums.playcontestofchampions.com/en/discussion/293506/error-when-looking-at-synergies-from-champion-selection-screen
Omega Red death spores damage issue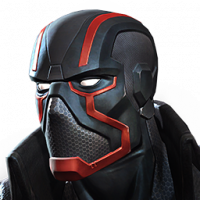 kepalahotakko
Posts: 54
★
i have a 5/65 sig 176 Omega Red with full suicides masteries.
i notice that the death spores damage when above 10 is not displaying as per the description in his signature abilities.
at sig 176 the death spores should be dealing 1743.72 per tick, however i'm only seeing 1020 per tick (against WS rol)
so my question is
1. is the death spore damage bugged or am i reading it wrong?
2. i also brought mutant crit synergy which gives +17% att + class bonus against WS..should the death spore damage increase as well?? i know the damage scale with OR base attack but the synergies + class advantage should count as raising them up right???
below are some screenshot and link to video i uploaded
thanks for the clarification.