Rebuilding Alliance Looking for Active Players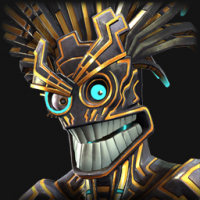 EasyE_BigP
Posts: 2
Easy-going, but active, alliance looking to rebuild due to retiring players. Current alliance rating is 6.2k. Looking for players at or over 150k, not may consider slightly lower, if active enough.

Alliance Events:
For they most part, just participate. We don't put a big focus on alliance events and we don't save crystals. If you'd like to save them for the thrill of the bulk open, feel free, but we don't require it.

AQ:
We generally run 3 BGs. BG1 and BG2 are map 4 and BG3 is map 3.

AW:
Finished seasons 9 and 10 at Silver 1, but would like to finish higher after rebuilding is complete. We really appreciate participation in AW.

Communication:
It is strongly encourage, but not required, that alliance members use LINE for alliance communication. It's a good place to get instructions from our leader as well as get advice from other, more experienced teammates. Please let us know if you're going to have an extended period of silence. Inactive players will be kicked.

Donations:
We don't require members to donate to the Alliance Pot. The money you earn is yours and we don't want to take away from what you could be using to make your Champions stronger, which only makes the alliance better.

Interest in Joining:
Contact our alliance leader in the game at "Aqua Gladiator" or on LINE at "TJGladiator" if you're interested in becoming a member of our alliance!